Many people say they were born and raised in the church. But for Dongshin (Don), this is literally true. He was born in a room of the church which his father pastored for 34 years. The church was built first. Pastoral housing next.  Like many of us, Don attended DVBS in his elementary years and was deeply influenced by it. He accepted Christ in grade nine and was baptized the same year.
What were some of the influences in your life as a young man?
I went to Chung-Ang University, one of the major universities in Korea with about 38,500 students enrolled. After finishing there I felt called to go to seminary to prepare for ministry. In the first year of seminary, two Old Testament courses in particular really piqued my interest. I was surprised and amazed at how powerful good interpretation of the Bible could be.  It was at this time that God kindled my passion for the Word of God and I have devoted my life since then to the study and sharing of the Scriptures.
My seminary years were very eventful. In my first year I married my wife Dukjoo ("DJ"), a very bright and active young lady.  A big bonus is that she turned out to be a great chef! We now have 3 children, Joseph (16), Una (13), and John (12).
During my second year of seminary I had an opportunity to study in Canada for a while.  So I spent a year at Canadian Theological Seminary in Regina, Saskatchewan (now Ambrose University College in Calgary, Alberta) and then returned to Korea to finish my MDiv.
Where did God lead you from there?
With a strong passion for pursuing the Word of God my family and I moved to Langley, B.C. and entered the MA program in Biblical Studies at Trinity Western University. And a few years later I entered a doctoral program at the University of Manchester in England where I graduated in 2015.
What kind of church ministries have you been involved in?
I've been involved in all kinds of church activities and mission trips as well as student and young adult leadership. I have worked as pastoral staff (both paid and unpaid) often as a youth pastor or as a worship pastor for more than 16 years. In 2004, my home church, where my father was the lead pastor called me to fill in for my father whose health was deteriorating. I started working as lead pastor and my father passed away the following year. It was a challenging leadership position in a church of over 400 people.
I put my biggest efforts into preaching and into small group discipleship.  I was there for five years and many of those I discipled are still serving and leading in the church.  The church grew to 550 in the time I was there.
I, along with the pastoral team and lay leadership from the church, targeted the community around the church, reaching out to young people in mandatory civil service at the local police station, helped elementary students with a lunch program, reached out to local business leaders, supported the elderly, and provided study carrels for students after school.
What will your work at Northwest be?
I will be teaching mostly Old Testament Studies, especially but not exclusively for Northwest's Korean programs. While I was completing my doctorate, my family and I went through some stressful times financially and otherwise. I see the opportunity at Northwest as a whole new and exciting chapter of my life, and our lives as a family.
The spiritual situation of Korea and Canada are similar in many ways.  Both countries are affluent and  generally well educated. Secularism is a strong force and the church has many challenges.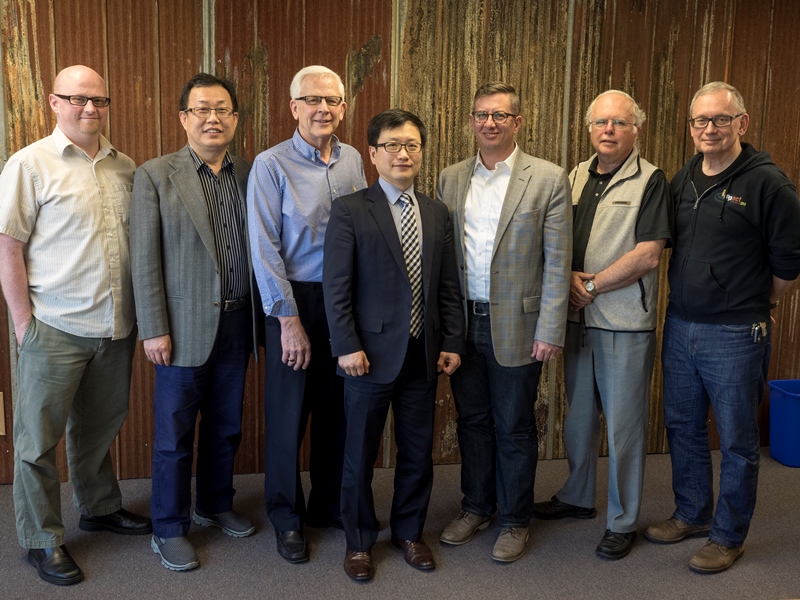 We welcome you to the faculty of Northwest, Don, and we trust you and your family will know God's blessing as you begin this new journey. We will support you and encourage you and we are confident you will make a great contribution to God's kingdom work in this new chapter of your life.